BUTTERFLY VALVES
AVM offer many different types of butterfly valves:
MaxiSeal
This presentation will focus only on our Double-Eccentric Butterfly Valves. For more information about the other types of butterfly valves, kindly contact us.
Double Eccentric Butterfly Valves
Double Offset, Heavy Duty Design
Highly Efficient, Soft Sealing
Size Range & Pressure
DN80 up to DN3000 as standard
PN 6 up to PN 40
The MaxiSeal Butterfly Valve is a result of AVM's expertise in cutting-edge valve technology, starting more than 5 decades ago. MaxiSeal was designed for the water industry, taking into account the best available double offset technology, exceeding the requirements of EN593 and AWWA C504.
The MaxiSeal Butterfly Valves are used in thousands of installations worldwide, and is a proven design. Over the years, the valve has undergone constant refinement and perfection, and therefore incorporates unique features and benefits.
Materials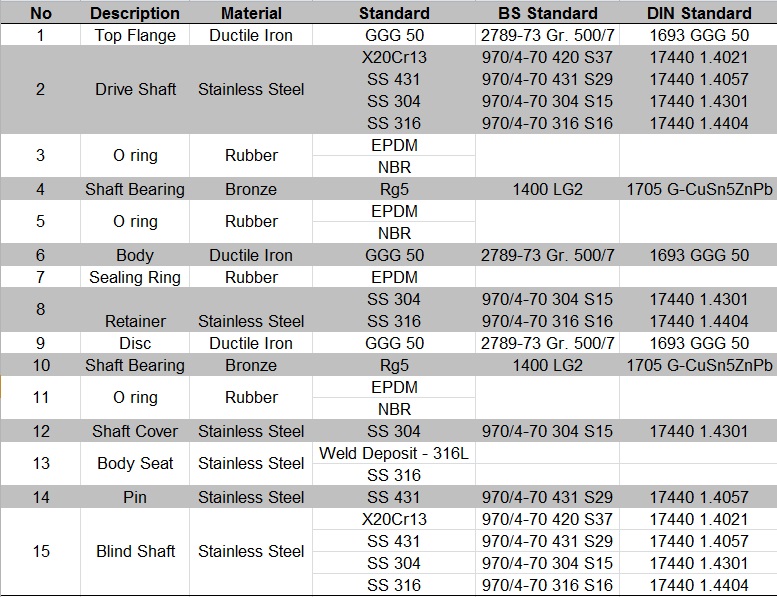 Special design and materials are available on request:
Rubber-lining internally on the body and fully on the disc.
Anti-clockwise closing.
Limit switches.
Various body and disc materials available in addition to ductile iron, such as carbon steel WCB, stainless steels, bronze alloys etc.
Stub shafts are also available in higher grade of stainless steels, such as Duplex and Super Duplex, and also in Aluminium Bronze.
We welcome your enquiries and orders!