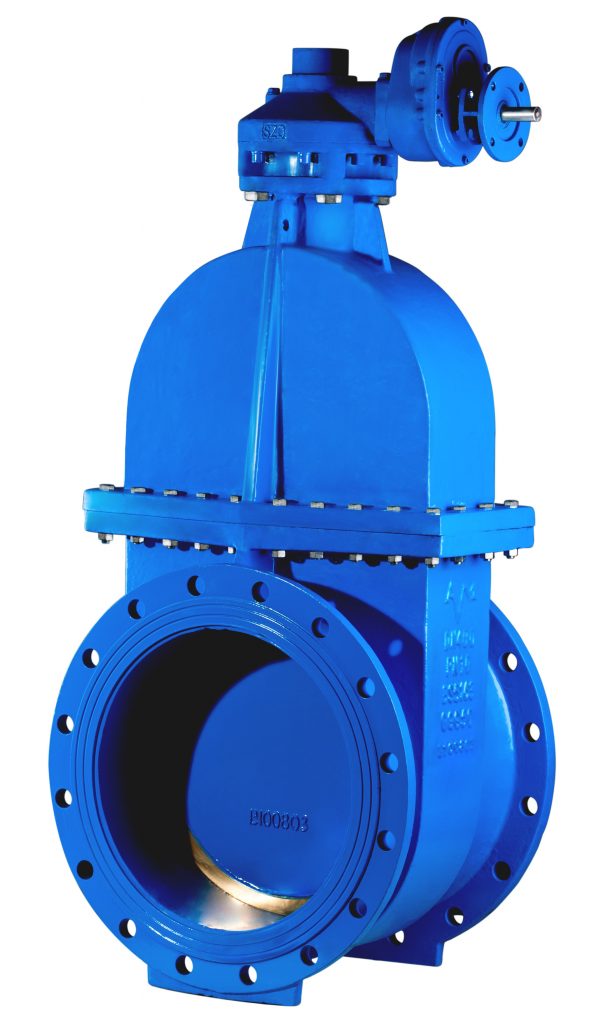 AVM offers Metal-Seated Gate Valves in accordance with BS5163 (EN1074), DIN3352, SABS664/665 and AWWA C500.
The standard size range is DN50 to DN2200, and PN6 to PN40.
The design is well proven, being used in thousands of installations worldwide. The valve is subject to constant refinement and perfection, and therefore incorporates several unique features and benefits.
Some advantages of AVM Wedge Gate Valves:
Full-bore design with low head-loss
Drop-tight seating facility
Back-seating facility; enables change of stem
seals while valve is under pressure.
O-ring/Chevron stem seals as standard
Accurate side guides ensure smooth and safe
Aeration and drain tap
Integrated lifting lug and holes
ISO 5210 top-flange is standard from DN350 and up
Spur Gearbox is standard from DN700 and up (PN16). Bevel
gearbox is optional.
Easily replaceable O-ring stem seals.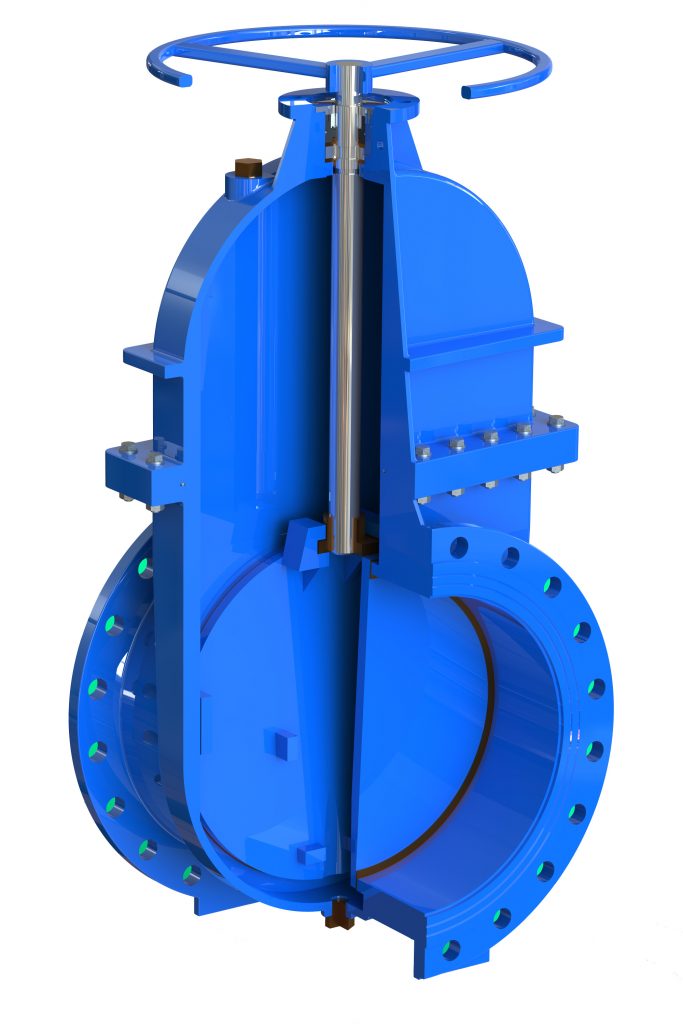 All kinds of optional features are available, such as:
Full option on materials and trim:
a) Ductile iron
b) Cast steel
c) Aluminium Bronze
d) Duplex & Super-Duplex
e) Etc.
Channel guides & shoes.
Ball thrust bearings, jacking screws etc.
Various drive options:
a) Handwheel or cap top
b) Spur gearbox or Bevel gearbox
c) Electric actuation
d) Hydraulic actuation
e) Pneumatic actuation
Special coatings.
The following is standard information for a few sizes: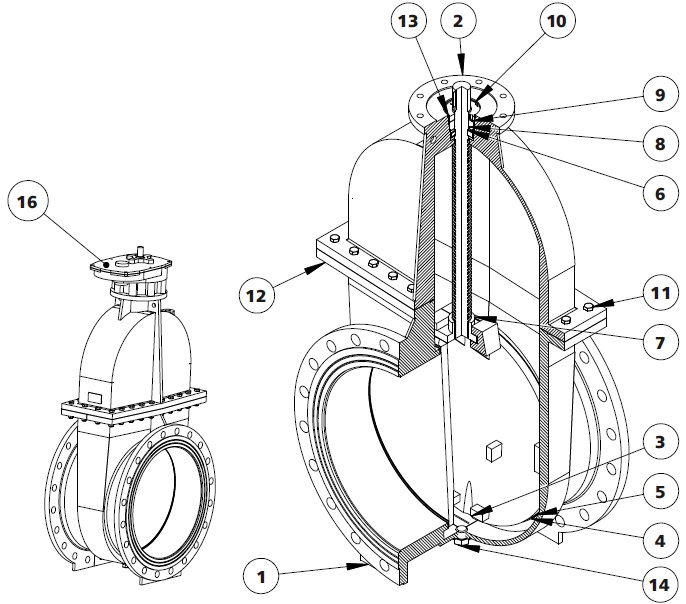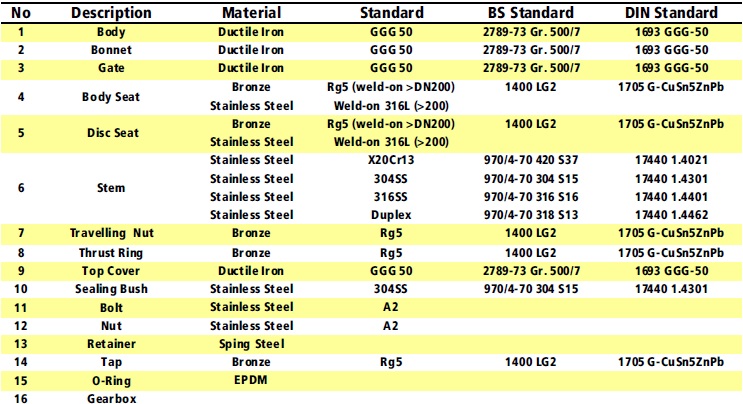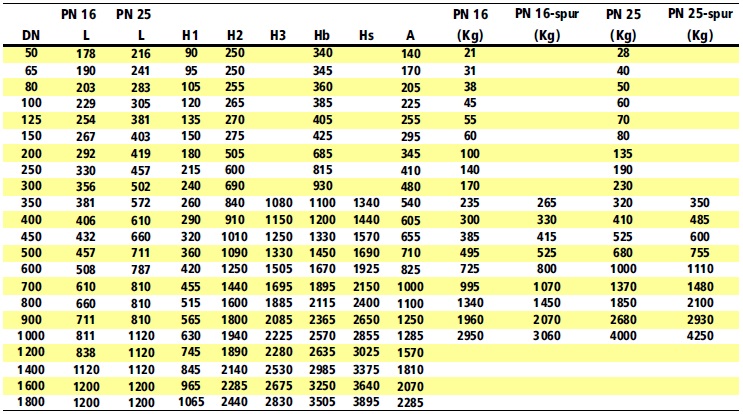 We welcome your enquiries and orders!